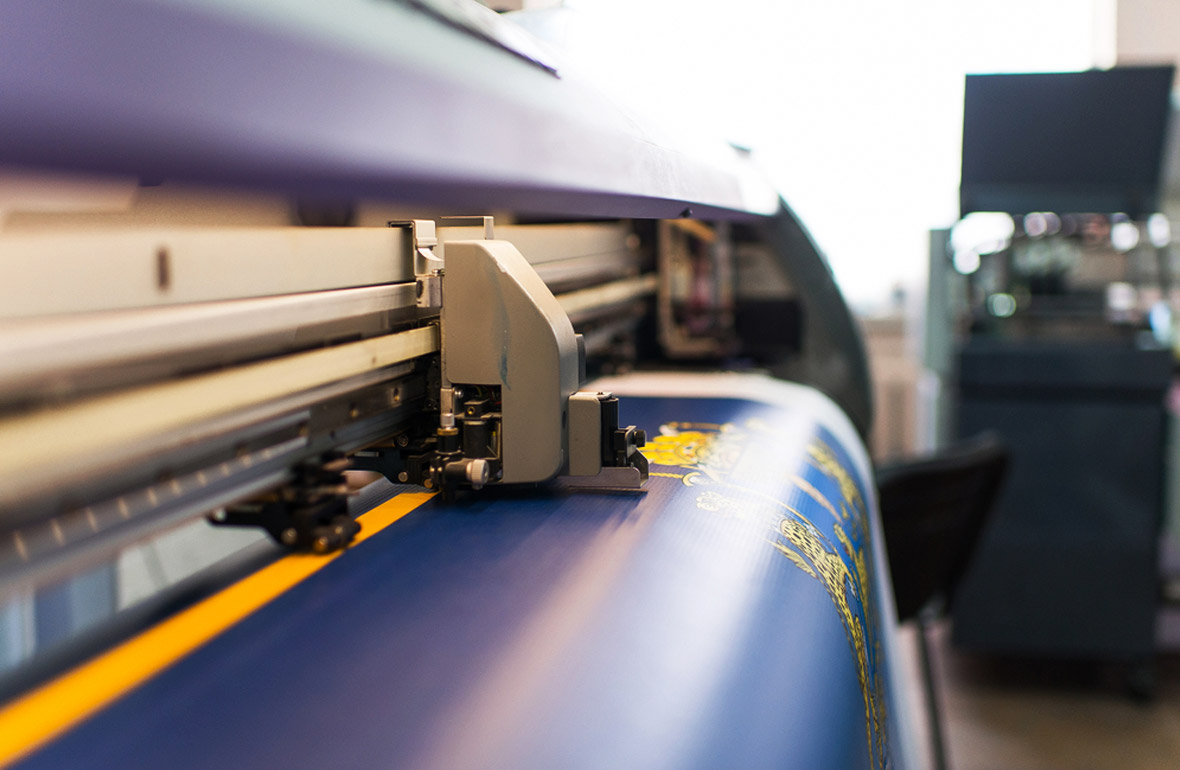 The advanced marketing techniques for promoting businesses have evolved to incorporate technically advanced equipment and machinery in printing. When it comes to establishing your mark in the industry and promoting your business, printing plays an undeniably important role. However, the growing competition has led to a pressure of demand for exceptional quality that differentiates a business from others. Thankfully, commercial printing has saved many businesses by contributing to their growth.
What is commercial printing?
Commercial printing is a term that refers to printing that is done for businesses. The majority of businesses rely on commercial printers for producing major prints and products. The variety of services that comprise commercial printing includes catalogue printing, brochure printing, postcards, poster printing, etc.
Benefits of commercial printing:
Saves time: Commercial printing takes off your load by aligning plans and providing an effortless switch from your vision to execution. It also means that you'll save a lot of time which you can use to improve other aspects of your business. Commercial printing delivers faster results as compared to others and helps you to meet deadlines. From start to finish, they do everything professionally and effectively, so you can be assured of getting desired results effortlessly.
Helps build your brand: It's imperative that the voice of your brand is conveyed and extended to the audience in an effective and attractive way. Hence, you should rely on a company that is willing to give you complete solutions and goes above and beyond when it comes to curating your marketing brochure. Extending the aspects of your brochure and making it more convincing and attractive should be a goal that every printing company should focus on.
Cost-effective: Partnering with a commercial printing company provides you with the best possible solution for delivering results in a cost-effective manner, without compromising on the quality of print. Other methods of printing demand high effort and are also costly, along with having the disadvantage of receiving lower-quality print. The quality that a commercial printer offers is unmatched and hence, is the most sought-after choice for companies.
Enhance your designs: A commercial printing company has the added advantage of expert advice. From selecting the type of paper, font and colours to deciding the layout of your brochure, a professional printer can offer you advice, which will eventually give better results. Good equipment is also a necessary part of curating the prints that will reflect the ideals of your brand, this is also an aspect where a commercial printing company wins.
Who needs commercial printing?
The wide variety of advantages that is offered by commercial printing establishes their superiority over traditional printing companies. Businesses that are that require printing for marketing purposes, should opt for commercial printing. The timely production of prints and faster completion of deadlines is an unskippable benefit that can't be ignored in this competitive world. For a company that is in constant need of heavy printing work, a commercial printer works wonders.
Why should you trust Shreeji Softech?
The world of commercial printing is extending and contributing to the growth of many companies. To efficiently benefit from this, it's also necessary to choose a commercial printer that is advanced in this field and reliable. Shreeji Softech is a printing company that focuses on ensuring customer satisfaction and delivering exceptional results. Their main objective is to offer error-free and quality service in a quick turnaround time so that customers can easily meet their deadlines. With years of experience and proving superiority over other competitors. Catalogue printing, flex printing service, digital catalogue printing, and a variety of other services are specialisations of Shreeji Softech. For more information, visit https://www.shreejisoftech.com/