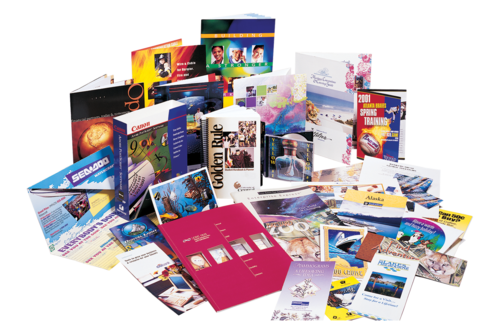 Why printing?
Although it is quite understood that digital media is one emerging industry, but print media is something that can not be ignored. Printing, if given in the right hands can do wonders. We, at shreejisoftech.com transform the print media in such a way that it gives viewers/readers a mesmerizing experience. Leading the industry since years now, we have crafted many dreams on the papers. Quality printing is one thing that everyone desires when something like catalogues and brochures come to his/her mind. Print media is one way a person ensures the reach of the people with, that too having a cost-effective mindset that he is not required to hire web designers and developers for the marketing stuff. Even the readers/viewers expect high-quality print media in order to ensure a better reading experience. Heavy design high-quality printing leaves an impression on the minds of readers, which is undoubtedly one thing that people in this industry aspire for, to prosper.
In one of the busiest work hubs like Delhi, it can be called a culture that people read while they travel. According to the research, more than 60% of Delhi's population reads while traveling. This emerging culture boosts up the industry. We ensure our clients the best-expected quality and high working standards. Even in this unprecedented and uncertain pandemic situation, we assure complete printing solutions. Punctuality? we are always here to help as we weather this storm together.
Want to advertise? There is no better way than a creative and handy brochure. When it comes to product publicity, everyone ensures a quality promotion where brochures accommodate quite a big corner. All the way from each and every corner of the world, when one decides to explore things, brochure is something that comes to his mind. An impression is a big thing, we believe, and print media is the factor. We are here to present the most creative advertisement brochures that too with high-quality heavy design printing standards.
Catalogues, a glance at what a particular institution aims to provide, should be quite attractive, informative, and handy. This is something that no business-minded individual would compromise with. We have already fastened our seatbelts to compete in the race. We are all armed up to present you with the best quality catalogues for the promotions of your businesses. We assure to provide you a real helping hand in your marketing struggles to lessen the difficulties.
Let's join hands for all your printing prerequisites.