In a world which is influenced and dominated by digitalization, how does a printed catalogue still remain unbeatable?

When it comes to successful marketing of your company, it's imperative to trust a medium that does the job efficiently. Among a variety of options available to popularise your business, a printed catalogue is one of the top valuable methods that offers promotion and helps in establishing a good image of a company.

What is a printed catalogue?
A catalogue comprises all the necessary information about a brand, institution or business. It helps to connect the business with the audience and rightly convey its message. A catalogue can be digital or printed, depending on your preference. However, the trend of the printed catalogue has not changed even with the dominance of digital mediums. A printed catalogue drives people to your brand, helps people to experience real content and leave an impact on them.

How printed catalogues are an ally for your company:

Personalised experience and easy to use: People are more attracted to a personalised experience, which is one of the top advantages of printed catalogues. The growing preference for physical books over digital ones can also be attributed to the same reason. The convenience and effortless accessibility are also the plus points of a printed catalogue.
Great engagement: Studies have shown that printed ads increase emotional response. Also, people are more likely to remember a print catalogue than a digital one. Every printed catalogue offers uniqueness in its own way with certain images and content, hence also increasing the engagement rate.
Boosting sales by increasing shopping rates: Printed catalogues are the perfect way to shop easily and look through options at one's own pace. Customers love to receive catalogues of the shop they buy products from. No more stalling through the shop and getting confused by looking at all the options. These catalogues are a more reliable option among customers as they can also save them for later and decide to order products from them. People can also easily share your printed catalogues with others.
Increased visibility & more brand exposure: In every household, you can find an old catalogue on the side table or cupboard. This is the versatility of printed catalogues. People not only use them for a longer period of time, but also keep them for future reference. Hence, printed catalogues are the perfect solution if you want to make your brand a household name. People are more attracted to printed catalogues and it increases their curiosity, leading to more focus on your brand.
Appealing Features equals appealing brand: A high-quality printed catalogue is engaging and attractive to customers. It also conveys your commitment and seriousness to the company. When it comes to product catalogue printing, exceptional quality images with a proper description of the products are incredibly profitable for your business. Include eye-catching images and crisp details to make your brochure look irresistible.
Not limited to internet connectivity or mobile applications: Printed catalogue surpasses the restrictions of the internet as people do not need any medium like adobe acrobat to view your catalogues. Its easy accessibility makes it consumer friendly and extends the opportunities for your business.
Put your brand in the spotlight: Want to differentiate your brand from the clutter of emails and information? Printed catalogues are the answer. They put emphasis on the fact that you want to improve customer relationships and are not just here for the profit. Hence, to provide your clients or customers with the best service possible, it is beneficial to rely on printed catalogues.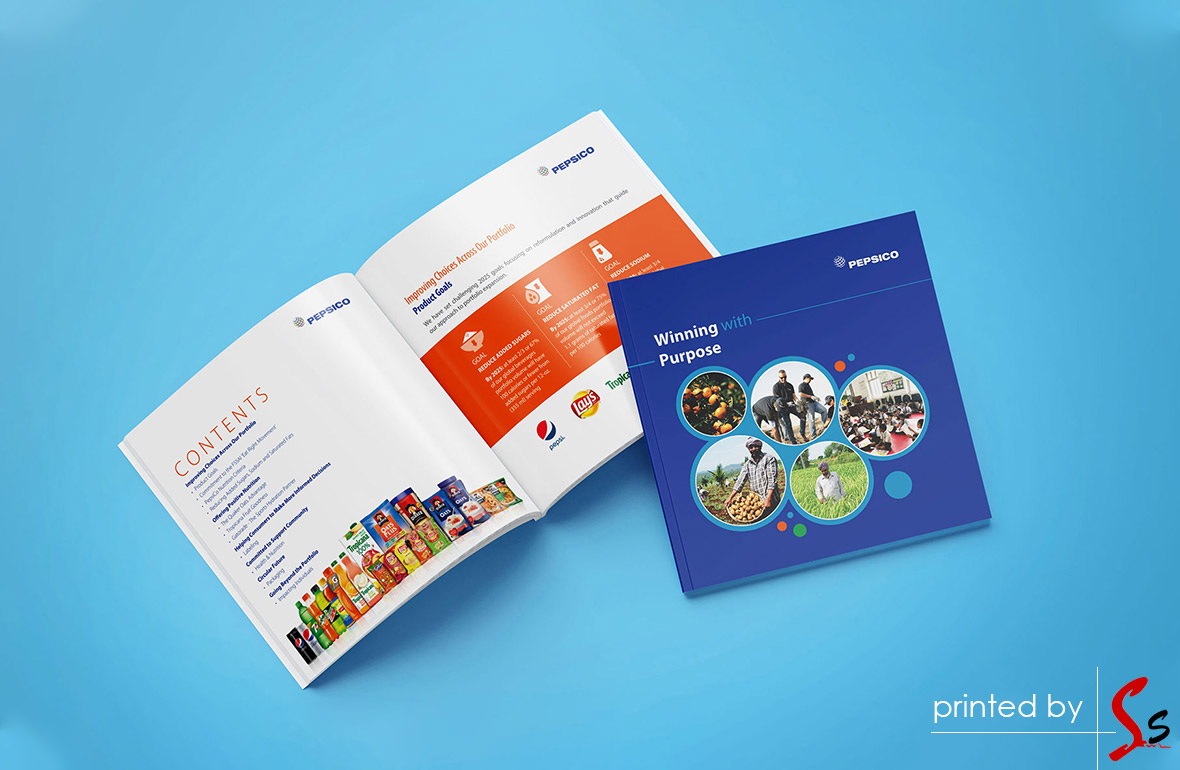 These various benefits prove the thriving success rate of a printed catalogue and how it can be a companion in your company's growth. However, it is crucial to select a competent printing company to attain a remarkable catalogue. Shreeji Softech, one of the best companies for catalogue printing In India, has constantly proved its excellence by providing exceptional service. Colour brochure printing, digital catalogue printing, magazine printing, book printing, and a variety of other services are specialisations of Shreeji Softech. For more information, visit our website https://www.shreejisoftech.com/